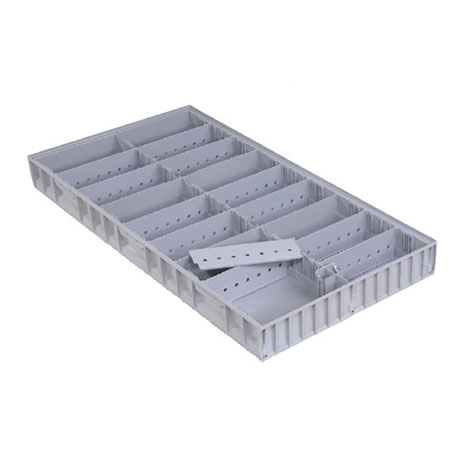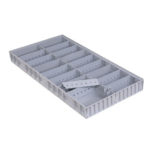 Lobster Trays for longer-term holding (38 trays)
38 trays.
Stackable trays that can be used with removable divisions (sold seperatly) to keep submerged and segregated 33 to 37 lb (15-17 kg) of lobster. Compartments can be divided to accommodate different lobster sizes. Trays have six fixed chambers of 15.6″ x 12.7″ that can be divided into variety of widths.
Get Quote
Description
Specifications
Documentation
Additional information
Test1
Description
Our Lobster Tray was developed to meet the longer-term holding requirements faced by lobster distributors to balance seasonal harvests with market demands. Designed with secure compartments for individual live lobsters, the Lobster Tray provides optimum conditions for holding lobster over longer periods while maintaining flesh quality and animal condition.
Type of tank : lobster
Individual tray Volume : 18.5 usg (70 l )
Maximum holding capacity : 15 to 17 kg (33-37 lbs).
Holding period : medium term (.5 – 3 months) and longterm (4-6 months)
Weight: 5.8 kg
Dimensions: 48.5″ x 28.5'' x 5″ H (123.2 cm x 72.4 cm x 12.7 cm)
Additional information
| | |
| --- | --- |
| Weight | 224.4 kg |
| Dimensions | 145 × 122 × 229 cm |