Customized habitats for aquatic and marine life
AQUABIOTECH INC. is an aquatic systems designer, integrator, and equipment supply company. We design, fabricate and supply advanced water filtration and tank systems to meet our clients' specific needs in aquatic research and live shellfish storage.
Innovative systems for aquatic and marine life
If you are a marine biologist investigating climate change, take a look at our polyvalent, customizable instruments. Our aquatic systems, such as Tide chambers, Multi-stressor units, and water baths allow conducting clear-cut experiments under an array of precisely controlled conditions.
If you are a distributor of live lobster, be assured that our professionally designed systems will protect the value of your investment. With our integrated lobster storage facilities, balancing seasonal harvest with market demand becomes reality!
Our experienced team is well equipped to take a project from concept through effective execution. We take pride in being instrumental to the success of our clients via creative solutions, coupled with exceptional value and devoted service.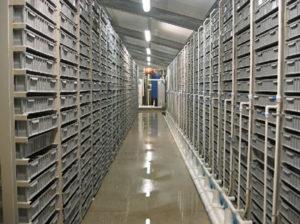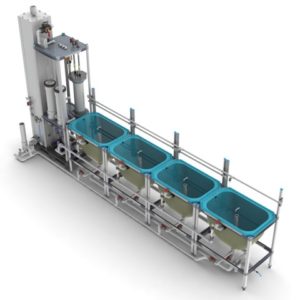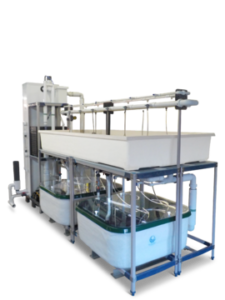 « Right from the first contact I had with AQUABIOTECH, I've been satisfied that I was doing business with super competent people.  I was bowled over by the zeal with which they have responded to my specific needs. The service is fantastic; it's fast and very professional. I know that when I email or call them on the phone I'm going to get a quick and appropriate response. I never feel that I'm putting them out. »  Dr. Remy Rochette, University of New-Brunswick in St-John, NB, CANADA
« My opinion is that these people are true professionals and easy to work with.  They designed a system that is both efficient and simple to manage.  Plus I feel confident the lobsters are kept in optimal conditions because these water parameters are monitored around the clock.  … I warmly recommend Aquabiotech to anyone who wishes to move that one step further in their business plan. » Ms. Ruth Taker Thibodeau, General Manager, Cap Dauphin Fishermen's Cooperative, CANADA
Innovative equipment for aquatic and marine life