SMALL-SCALE IN/OUT ECO-LOBSTER CONDO
Small-scale, self-contained water recycling system for the storage of lobsters
Polyvalent, the aquaBiota unit can hold various species of shellfish in a variety of holding receptacles, such as stacked trays, trays in a cabinet-like assembly, and stacked lobster totes.  The included REBF module is designed to recycle close to 100% of the water flow (about 99.9%).
If your goal is to store for only a few days (IN/OUT) in a small footprint, our small-scale Eco Lobster-Condo could be the solution.
This compact shower system is designed for IN/OUT operation.  Sized for product turnover in the range of 525 to 1,050 kg/week (1,155 to 2,310 lb/week), it holds live shellfish in cold flowing water.  Chilling and pumping costs are minimized through highly recycled water and a clever two-circuit design.  It is an extremely reliable and flexible system.

If you are interested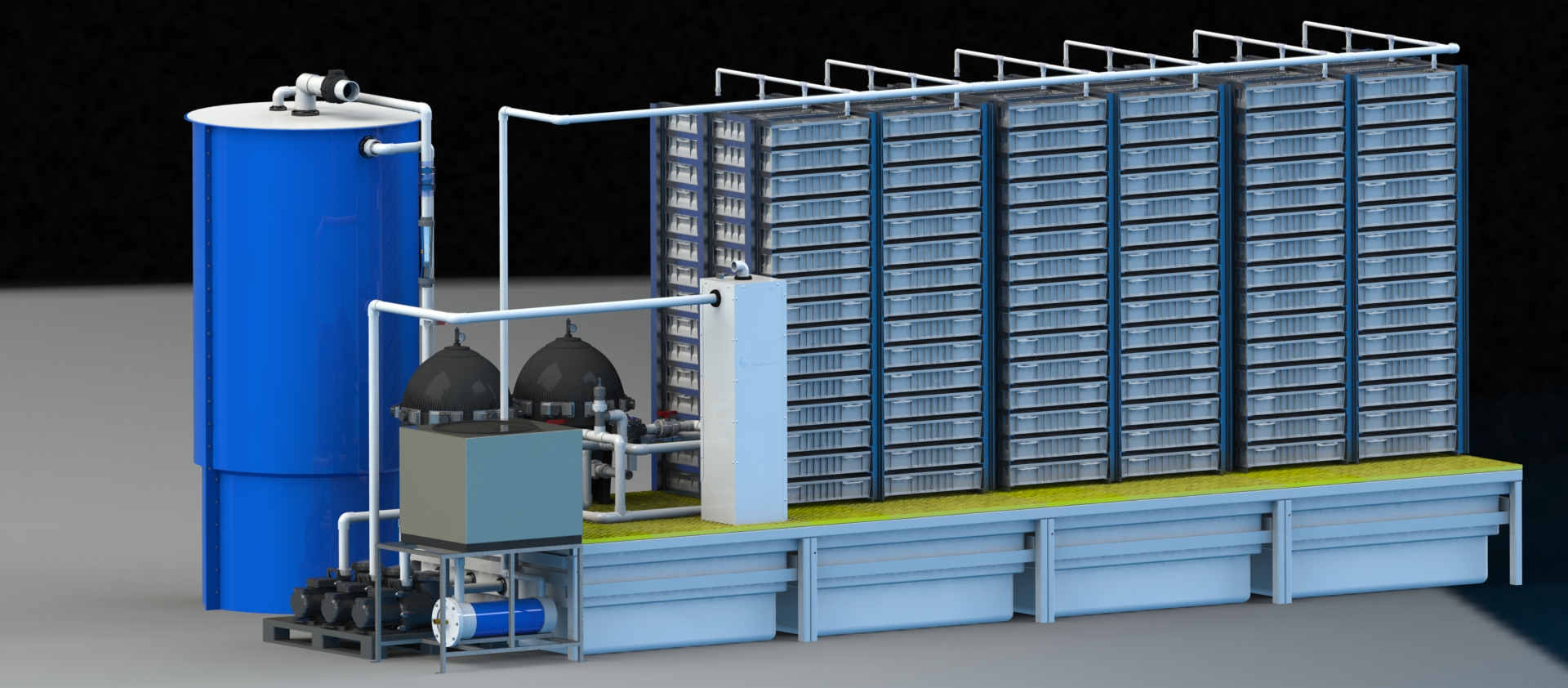 [ult_team img_hover_eft=""][/ult_team]