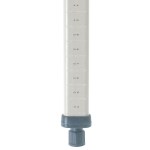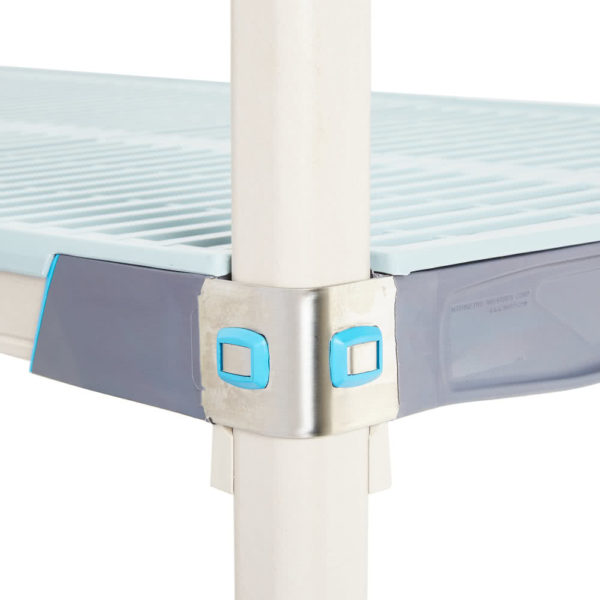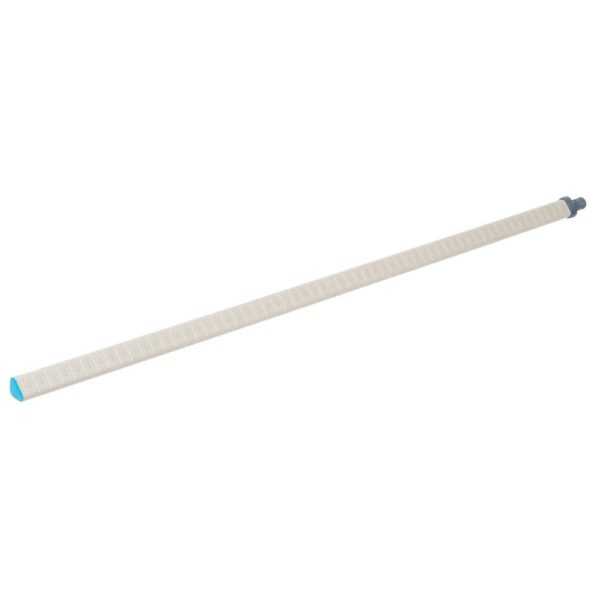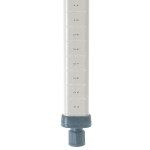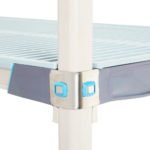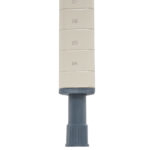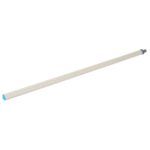 Metromax i Stationary Post MX86P
65.50$
Length : 86'' (218cm)
Color : grey
Materiel : polymer
Type: Stationary Shelving Post
Anti-Microbial Coating built-in
Sold individually
Description
Documentation
Additional information
Test1
Description
This Metromax i Stationary Post MX86P is made of corrosion-proof polymer with Microban antimicrobial production for long-lasting durability and protection against bacteria, mold, mildew and fungi! This post is numbered every inch for simple shelf adjustment and boasts a 1″ adjustable leveling foot to compensate for uneven floors.
Metromax i Stationary Post MX86P offers lifelong durability – the strength of steel and a lifetime warranty against rust and corrosion. Shelves are built of advanced polymers with type 304 stainless steel corners. Posts are all-polymer. Removable polymer shelf mats and smooth surfaces promote easy routine cleaning and protect packaged supplies from unwanted damage. Ideal for general wet or humid environments, walk-in coolers, sterile areas, and chemical storage.
Microban® Antimicrobial Product Protection is built into every shelf mat and touch points – A Metro Exclusive. Microban antimicrobial product protection inhibits the growth of mold, mildew, bacteria and fungus that cause odors and product degradation.
Easy-to-clean: Lift-off polymer shelf mats wash easily by and or in dish machines.
Robust shelves are designed to function in stationary, mobile, track systems, and wall mount configurations.
Standard 1" (25mm) shelf adjustment assures no wasted space.
Sectioned, vented (open grid ) and one-piece solid mat options available.  Solid mats have a built-in ships edge to help contain spills.
Reinforced MetroMax i dunnage shelves offered increased weight capacity.  Shelves up  to 48" (1219 mm) long:   800lbs. (363kg) evenly distributed. 60" (1524mm) long shelves:  600lbs (272kg) evenly distributed.
Strong shelving units have maximum weight capacities up to 800 lbs. (363 kg) per shelf and 2000 lbs. per stationary unit (evenly distributed).
Material Specifications:
Longitudinal Beams and Posts: Pultrusions — continuous glass fibers and thermoset resin composite with built-in Microban® antimicrobial product protection.
End Beams, Adjustable Foot and Socket, Shelf Wedge Connector: reinforced nylon.
Shelf Mats: Polypropylene with built-in Microban antimicrobial product protection.
Post Cap and Center Beam Cap: High-density polyethylene.
 "S" Hook Tab Hole Plug: Vinyl.
Collar and "S" Hook: Type 304 Stainless Steel.
Bonding of Longitudinal Beams to End Beams: High temperature polyamid adhesive and stainless steel screws.
Continuous Temperature — MetroMax i® can be used continuously within a range of -20/120° F (-29/49° C) with intermittent exposure to 212° F (100° C) for cleaning.
Additional information
| | |
| --- | --- |
| Weight | 6 kg |
| Dimensions | 9 × 8 × 218 cm |