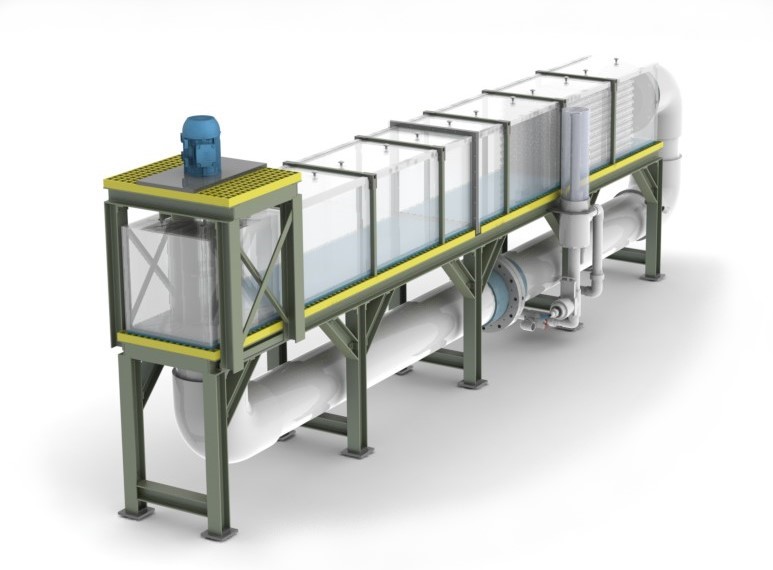 Request a Quote – Flume System
A flume or artificial river is a system that creates controlled flows for the study of aquatic organisms.  Various types are offered.
Linear: A linear flume is a 16-foot-long artificial river. Water velocity range of 5 to 40 cm per second.
Multi Channel System: This unit has two channels that share the same water and temperature.
Annular Flume: A circular channel that provides uniform water velocities throughout with no obstacles to prevent continuous forward swimming. Velocity is factory set to requested speed.